TEAMS: The Evaluations and Assets Management Program
TEAMS is the most comprehensive platform to collect and manage all information that flows through the Educator Evaluation Process. It provides the best opportunities for Continuous Improvement through integrated Professional Development. It includes several modules that complement each other to support Employee Effectiveness and Accountability.
Assets Hub
Easily manage and utilize your district's entire repository of professional development, student growth, and more custom libraries. Metadata fields tailored to the district's criteria helps content specialists easily tag resources, and integration with the Evals Hub identifies the best PD assignments for professional growth.
Search Hub

Robust search features allow users to quickly and easily access resources while using the other hubs. Enter a key term or select a library and easily browse or download thousands of your district's resources in just a few clicks.
Evaluations Hub

Evaluation tools for each level of staff, including formal and informal observations, student growth measures, artifact storage, scheduling, and more. Allows districts to manage the evaluation process securely. Web and mobile features provide easy and efficient tools to help empower staff.
Professional Development
The smartest PD option for your district - the system will immediately suggest PD resources as part of evaluations. PD content in TEAMS (and sources such as ASCD) is mapped to specific evaluation measures and domains, allowing evaluators to select the most optimal and relevant content.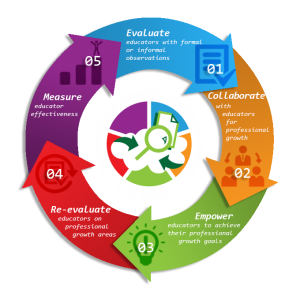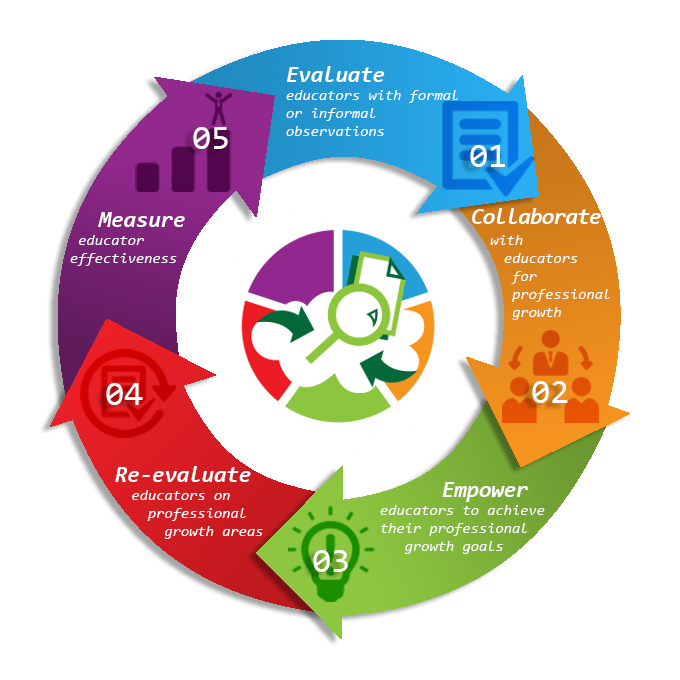 TEAMS has a built-in PD recommendation engine that identifies appropriate PD content based on evaluation outcomes. PD content can be assigned by supervisors, and teachers and principals can preview the content and commit to completing them. PD content usage is tracked and its users can provide reflections and star ratings. Supervisors have the ability to revisit/re-observe the evaluee to analyze the impact of the PD in their classroom. School districts can offer PD content from their own content libraries or from the TEAMS PD content repository, which links to high quality, standards aligned content from TEAMS partners. School districts can also include links to other sites for for mandated, licensure requirements.
TEAMS customers are excited about the ability to integrate professional development strategies from local agencies. These PD resources allow for continuous improvement and PD course credit offerings by state agencies. TEAMS also provides a great customer support staff to assist users and solve issues or add enhancements that may improve the evaluation process.
When launched in Maryland's Charles County Public Schools, the implementation of TEAMS was lauded "A Paradigm Shift in the Evaluations Process, one that I have not seen in my 35+ years in US Education"
Dr. Jack Smith
Superintendent,
Maryland's Interim State Superintendent of Schools.
Insystech is fully committed to customizing TEAMS to ensure that both the model and the process meets the division's unique requirements. When implemented in Virginia's Fauquier County Schools, the Insystech team was given kudos for, "Being open minded, flexible to customize the application to meet our exact requirements"
Dr. Sandra Mitchell
Assistant Superintendent ,
Fauquier's Assistant Superintendent of Instruction
"I truly believe this will be the game changer in teacher, principal evaluations, I wish this system was around when I was a Teacher" said,
Ms. Amy Hollstein
Deputy Superintendent ,
Deputy Superintendent, Charles County Public Schools, MD
"This application streamlines the evaluation process is a way that has never been utilized before by other companies. It not only saves me time by automatically scoring evaluations throughout the process, but also links the results of the evaluation with professional development feedback on requirements specific to Illinois" said,
Dr. Larry Beattie
Superintendent,
Superintendent Prairie Du Rocher School District, IL
"I was pleasantly surprised at the ease with which Insystech adapted TEAMS to meet the CCSSO PSEL Standards for School Leaders Evaluation."
Mr. David Volrath
Executive Director,
Executive Director, Division of Academic Policy and Innovation, Maryland State Department of Education
Our principals have already saved a lot of time in managing the teachers SLO creation process. And I am certain we will save a lot more time with the scores being computed automatically and presented, rather than them having to manage everything in spreadsheets.
Mr. Cliff Eichel
Director of Research & Assessment,
Charles County Public Schools, MD
Events
September 15, 2019: Insystech and PCG will introduce TEAMS along with the PCG Pepper Program to the State Department of Nevada.
June 11-12, 2019: TEAMS participated in the Discover Conference for Central Illinois in Vandalia with attendance from educators across Central Illinois. This was the first time that Teach Illinois and the TEAMS partnership were presented to the public. Over 2000 attendees were present.
June 5, 2019: TEAMS presented to 100+ Principals the new and revised TEAMS Observation and Assets Platform at the request of the Regional Office of Education Director Annette Hartlieb for ROE 3 in Illinois.

TEAMS integration with Pepper offers a way for users to utilize a variety of features between the two systems, such as resource recommendations, content libraries, workshops, badges, credentialing based on staff evaluations, and more. SOLUTION OWNERSHIP ASSIGNED TO PUBLIC CONSULTING GROUP (PCG).

TeachIllinois and TEAMS work together to bring you the best PD resource catalog available to the state of IL, which can be utilized by other districts around the country. Paired with the TEAMS resource suggestion features, the two systems are brought together to suggest the most useful resources based on the standards that were observed.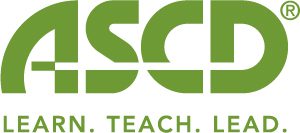 Insystech has partnered with ASCD, the world-renowned organization that specializes in Professional Development (PD) for Teachers and Administrators.  Through this partnership Insystech can offer the extensive PD content available in PDInfocus and PDOnline from ASCD as content libraries in TEAMS Assets Hub.

Through its partnership with IL ASCD, Insystech will bring in the valuable PD content and experts in evaluations, classroom observations and walkthroughs to assist the school districts in successfully engaging with their teachers, school leaders and supporting them to be successful.  These experts are life-long educators with expert knowledge about state and local education agency regulations and extensive experience working with teachers, leaders in IL school districts.
[contact-form-7 id="1895″ title="Contact Us"]
About TEAMS
TEAMS (The Evaluations and Assets Management System) is comprised of a team of educators, software developers, and school administrators who work around the clock to improve the administrative and instructional processes of schools. With a heavy rapport of clientele in the education software market, TEAMS brings forth the knowledge, skill, and toolset needed to provide schools with the utmost care and support that they deserve.
Our goal is to help better the education industry by taking paper processes and streamlining them into secure online methods of use. We work closely with schools in order to deliver the most comprehensive and robust systems that will meet their everyday needs and help their staff achieve great heights of success.